Innovative models with unique processes, combining high-precision plasma bevel cutting, high-speed drilling, tapping, milling and other functions on the same equipment. PLAMill GV is the machine which perfect combination of high running speed and high processing efficiency.
Plamill GV is a unique plate processing machine for combined operation of:

Straight / Bevel Plasma cutting
Milling
Drilling
Tapping
Marking system.

Robust dual Gantry structure.
Compact design reduces space requirements.
High positioning speed of 50m/min in Y axis and 36 m/min in X axis.
High reliable Rexroth Bosch controller.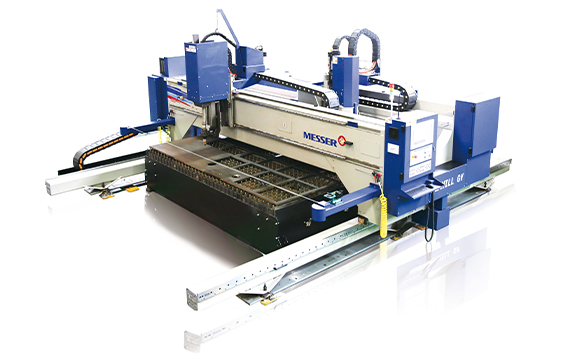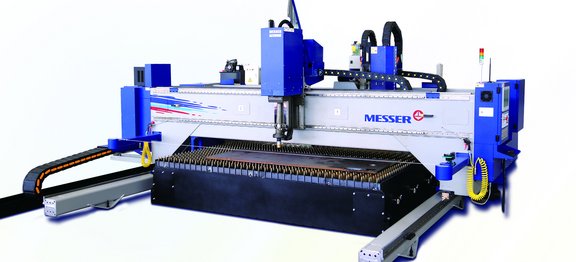 High performance spindle motor.

Rated torque 90Nm at 3000rpm/ Max 6000rpm.
Rated Power 29.2kW.

Spindle size: BT40.
Maximum drill Ø40mm.
Maximum Tap M24.
Maximum Helical drill Ø250.
8 tools Automatic tool changer.
Specially designed copper pin grating table for effective plasma cutting and drilling.
Specialized rails with helical rack and gear for extremely smooth movement.
Messer Cutting Systems India Private Limited
---
Sales & Marketing Office:
Tanvi's Diamoda Industrial Premises, Dahisar (E), Mumbai 400 068, Maharashtra, India.
Manufacturing Unit & Head Office:
SNMV College Road, Malumichampatti, Coimbatore 641 050, Tamil Nadu, India.
Messer Cutting Systems is the solution provider for the metalworking industry. In addition to cutting machines and oxyfuel technology, we offer software solutions, spare parts and a wide range of services.
We are sure that we will find the right solution for your individual requirements. Contact us, we will reply to you as fast as possible.